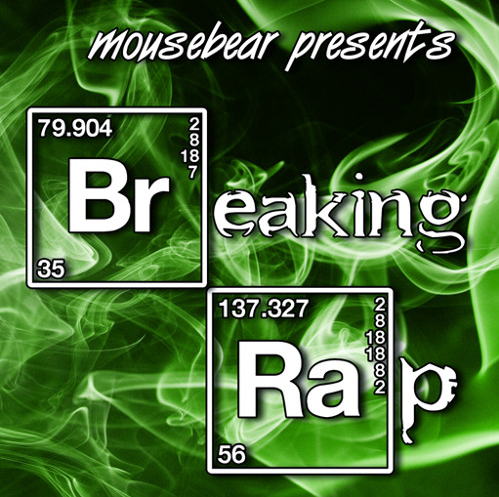 Mousebear Music Presents: Breaking Rap EP
"Breaking Rap" is a four-track EP we created after one of our all-time favorite shows came to an satisfactory end. With Breaking Rap (all improvised songs) we tried to explore the minutiae around the characters and their daily lives.
The EP kicks off with a song from the perspective of Heisenjunior, aka, Walt Junior, aka Flynn. Skyler and the big, bad Heisenberg himself make appearances throughout this four-song EP that begs the question, "how does one Break Rap?"
From crutches, to breakfast, to standing in line at the local Starbucks trying to order a seasonal Pumpkin Spice Latte, The White family raps their way through their days with reckless abandon. The EP ends with Bear waxing poetic, out of character, about the show itself. After the mild success of Breaking Rap, we expect to put out an EP (LP if we're lucky) about the wildly successful Better Call Saul. Maybe we'll call it Better Rap Saul.
---
Mousebear Comedy is just a couple dudes hiding behind an anthropomorphic mouse and bear in order to purge our shadow through webcomics.
If you enjoyed Mousebear Music Presents: Breaking Rap EP then check out our reviews or our archive. It's got stuff like comics. Be sure to also check out our News & Blog or listen to more of our Mousebear Music