Hallmark's second installment in their Winterfest 2019 series is actually a sequel. One Winter Weekend aired last year, and I spent the entirety of One Winter Proposal thinking I hadn't seen the first movie.
My girlfriend later revealed that I actually had. I'll take her word for it, because if I did, I don't remember any of it. I still went into One Winter Proposal pretty blind.
Luckily there's a hefty info-dump in the first few minutes to tell me that Cara is a writer. I also quickly learned that Ben quit the largest snowboarding company in the world to start the smallest one.
Cara and Ben are in love. She wrote a book. Ben has read the end of her story, but she's changed it. Cara clearly has written the story about Ben and herself, where originally the two main characters live happily ever after.
Ben is hurt to see Cara changed the ending so they go their own separate ways. Oh, also, Ben invented a snowboarding helmet with a hole for ponytails.
Meanwhile, Cara's friend Megan works at a Magazine that is beginning a new travel section. Megan takes it upon herself to spearhead this new travel photospread by taking a photographer to Clear Lake, the location from the first movie. Ben and Cara are also returning to the snowy winter Chalet at Clear Lake because Ben is going to pitch his new snowboard design and ponytail helmet to a potential investor. So everyone is going back to Clear Lake again, which is where they went last year but I missed it.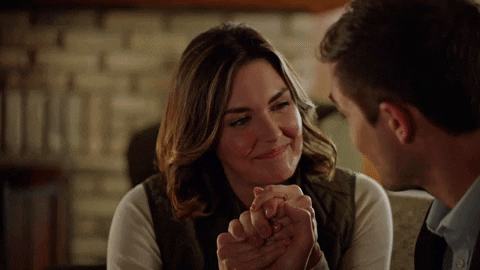 But oh no! Cara discovers in Ben's pocket a receipt for jewelry maker. She assumes Ben will propose even though the receipt was not expensive enough to be the purchase of a ring, but rather to have a ring re-sized. Get ready for a series of endless proposal fake-outs. Que the giddy hopping anyway:
When Megan arrives at Clear Lake she discovers Sean, who she fell in love with last year, but I didn't remember. Since then, Megan and Sean were on again, off again, and played a bunch of phone tag. Sean later moves away from Megan's area for a new job, but guess what? HE MOVED TO FUCKING CLEAR LAKE! So he's there to surprise Megan so they can have an entire B-Plot Romance.
The only problem is Sean thinks the photographer with Megan is actually her boyfriend. Uh-oh, conflict!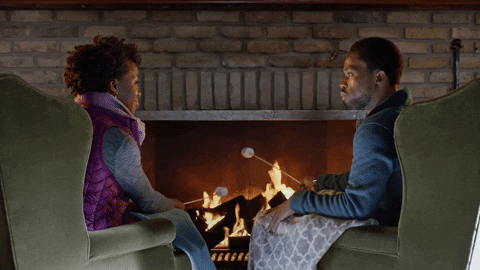 The entire movie is Ben upset about Cara's new ending in her book, with Cara upset that Ben hasn't proposed yet. They both love each other wildly and wanna get married but are so insecure that they believe the other is over it. What could have been solved at the end of the day with simple communication, is eventually solved with simple communication.
Ninety minutes later Ben nails his sales pitch, with Cara's help. See, Cara actually helped this investors own wife learn how to snowboard on Ben's new product. Cara also introduced her to the ponytail helmet.
Megan and Sean re-fall in love. Megan's magazine travelogue thingy is a huge success. Cara gets a dope review for her story in Megan's magazine. Ben also proposes to Cara at the end, thus fulfilling the prophecy of the films own title, One Winter Proposal. I won't lie, I actually thought they might hit us with a swerve and deliver TWO winter proposals by having Megan and Sean get engaged as well.
Other Notable Moments:
Megan's Photographer coworker is afraid of snow, or the mountain, or the outside? Or maybe he's anti-social? I don't know.
People talk at the same time, then do the whole "you go first" but ALSO said simultaneously.
Some shots have excessive foggy breath, and others don't.
Megan's boss is one of those assholes who talks with her phone on speakerphone, and held away from her face, like a legit d-bag.
There's a… snowfight? Vague, compactless snow, that doesnt crunch, it's almost like it's some sort of fake, manufactured non-melting snowpowder.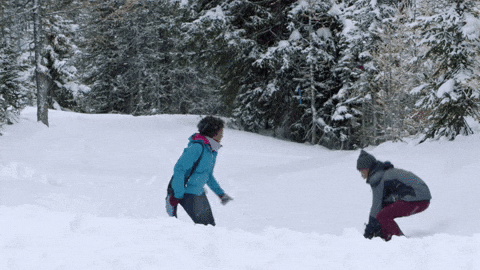 CHOICE LINES
Her: "You're missing the beautiful view."

Him: **eyes her creepily** "No, I'm not."

"Gotta leave something for the sequel."

"You used to run a big company. I knew you'd understand."

"With this board and helmet, I feel like I could fly."

[letsreview]
Watch the trailer for One Winter Proposal (2019)