Patrick Duffy's Ponytail
Seminal television actor Patrick Duffy has seen a career resurgence as of late. The silver-haired fox is more like a phoenix, rising from the ashes of his own career to reinvent himself.
Patrick Duffy (b. March 7, 1949) first established his career as Bobby Ewing, youngest son of the Texan Oil Tycoon JR. Ewing during the 1970s in the hit prime time drama Dallas.
In the early-to-mid 90s, Duffy successfully rehabilitated his image from that of a spoiled oil prince, to a gee willikers hokey wholesome TV dad of a blended family. It's like he came straight out of the Cheese Factory from Wholesomeville: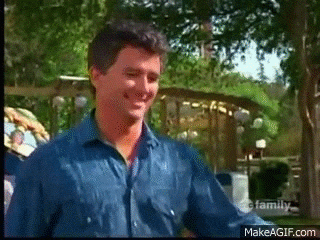 Patrick Duffy, nearing his seventies, has done it again. He's re-re-reestablished himself, through  his old-guy ponytail. And boy, does he fucking nail it: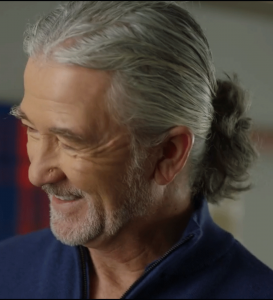 I'm sorry, I forgot the question mark at the end of the previous line. It should actually read: "does he fucking nail it?" because I just don't know. This originally was meant to be a review of the cheesy Christmas chick flick Christmas with A View (2018) but as soon as this wonderful man crossed the screen with his new ponytaileque Duffy Demeanor… I became hyper focused.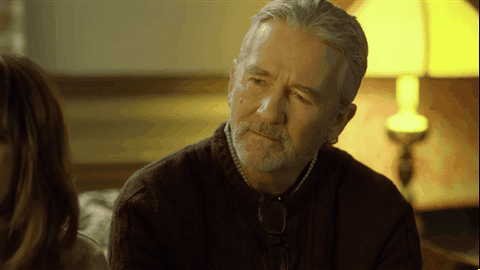 Patrick Duffy has under 10 minutes of screen time in the film. Patrick Duffy's Ponytail has about a minute less of screen time. But it's not just the fact that Patrick Duffy has decided to retroactively portray all his characters with a ponytail in every recent acting gig. It's a bold choice for a man entering his seventies and finding his second wind in Hallmark and Lifetime made for TV movies.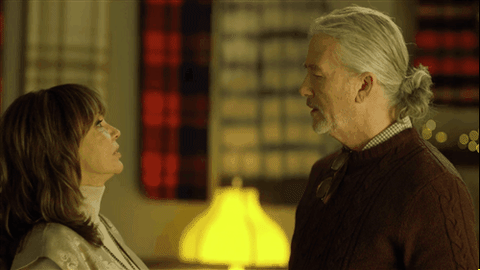 I'd like to make fun of Patrick Duffy's Ponytail, because it's not a true pony "tail." It's not even a man bun, or a twice-folded tail. It's this weird knotted, thing. Just big enough to grab with your fist in case you're lucky enough to receive a fabled "Duffer Beeg."
I don't think I've ever seen The Duff more confident onscreen than when he rocks that old guy ponytail. It's incredible. He oozes old-dude confidence. He's even gone so far as to "let his hair down" so to speak. In a more relaxed samurai sense.
I would love to see Patrick Duffy in a reboot of Step By Step but contractually obligated to rock a ponytail. A long-haired return of Frank Lambert starring Patrick Duffy's Ponytail is worth shedding a tear for.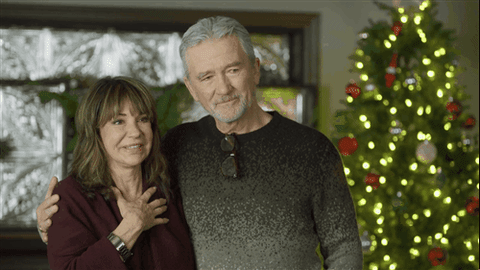 MID-LIFE CRISIS CHEAPER THAN A SPORTS CAR?
'IS THAT A HOMELESS MAN OR AN ELDERLY HIPPIE?'
WAIT, THE DAD FROM STEP BY STEP IS STILL ALIVE?
HACKEYS SACKED OR PATCHOULI INCENSED
COULD IT PASS FOR AN ACTUAL PONY'S TAIL?
HOW MUCH CONFIDENCE THIS CLEARLY GIVES PATRICK