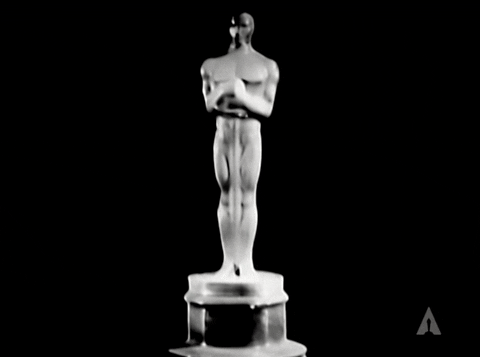 The 2019 Oscar nominations were announced recently and we here at MBC decided to stop watching Hallmark movies for half a minute and comment on them. Of course, we could mention the snubs – If Beale Street Could Talk for Best Picture, Timothée Chalamet for Beautiful Boy, Ethan Hawke for First Reformed, Toni Colette for Hereditary and literally any woman who directed a movie this year – but we're going to focus on the films actually nominated instead. So, sit back, relax and enjoy some analysis from some assholes on the internet who could be twelve years old for all you fucking know.
For this article, I will review the "major" awards. I will return in the coming weeks to take a look at the "technical" categories.
BEST PICTURE
BLACKKKLANSMAN
BLACK PANTHER
BOHEMIAN RHAPSODY
THE FAVOURITE
GREEN BOOK
ROMA
A STAR IS BORN
VICE
Scanning my Twitter feed after the announcements made one thing apparent – the only thing people care about is the fact that Black Panther was nominated for Best Picture. Seriously, were any other movies even nominated? I could probably spend the rest of this article discussing Black Panther. Did it deserve to be nominated? Was it even the best superhero film of 2018?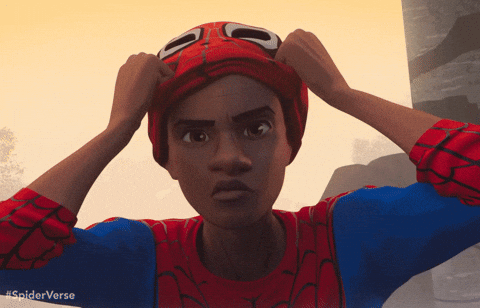 Instead, I'll simply say that whatever side of the debate you fall on the Academy wins. Ever since the Academy went to ten Best Picture nominees in 2009 they have always nominated a few "popular" films that have no chance of taking home the award. Whether it's Up or Toy Story 3 or Mad Max: Fury Road.
In fact, that's the entire reason they went to ten nominees in the first place – to help boost ratings by nominating films people actually saw. With no host this year the Academy desperately needed to nominate Black Panther. Love it or hate it, you're probably going to watch the awards. Bohemian Rhapsody falls into this category too.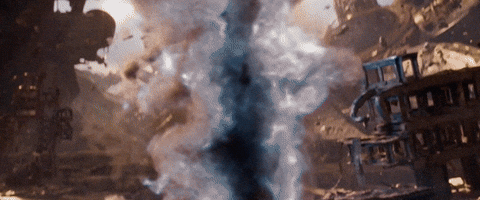 So, is it too early to talk about who's going to win this thing? When the Best Picture field expanded in 2009, Roger Ebert noted that if you actually want to know who the real Best Picture nominees are you need only look at the Best Director category. This has proven true. In the ten Oscars since the Academy expanded the field, no film has taken home the Best Picture award that wasn't also nominated for Best Director.
If that's the case this year, that means The Favourite, Roma, BlacKkKlansman and Vice are our real Best Picture nominees (there are only four due to Pawel Pawlikowski surprisingly being nominated for the Polish film Cold War).
I don't believe BlacKkKlansman or Vice are contenders for the award, despite my overwhelming love of the former. Most would point to The Favourite as the frontrunner, and rightfully so. It was an incredible film, and my personal favorite of the year. However, there's one giant wild card in this year's race – Roma. Ignoring the fact that that it's certainly deserving of being named the Best Picture of 2018 (it's currently streaming on Netflix if you haven't seen it), the Mexican film comes to us at a very interesting time politically.
As much as the film deserved every single one of them, I couldn't help but see the ten nominations that Roma received as a form of protest against the American president due to his handling of immigrants crossing the Mexican border. Would the Academy be so brazen as to name Roma Best Picture as a massive fuck you to the commander-in-chief? I certainly wouldn't complain if "Roma" was named Best Picture.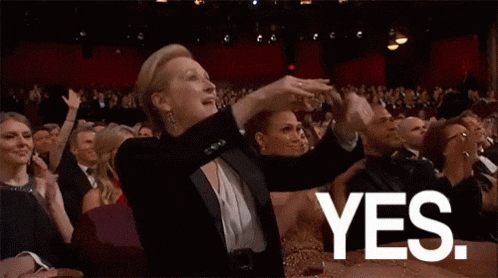 Roma does have a few things working against it though. No foreign film has ever won Best Picture in the history of the Academy Awards. There's also the Netflix situation. The narrative in recent years has been that Netflix isn't a part of the Hollywood club. It's entirely possible that the Oscars reject Roma simply for its association with the streaming platform. However, there are some signs the narrative is changing.
Netflix recently joined the Motion Picture Association of America or MPAA. There are also rumors that Netflix is spending a whopping $25 million on the Oscar campaign for Roma – supposedly the second most expensive Oscar campaign of all time after The Social Network. Those are all signs that Hollywood might be welcoming Netflix into its club.
All this is to say that I'm predicting Roma to walk away with the Academy Award for Best Picture. I would personally pick The Favourite, but I think Roma will make history this year. It has all the elements in the Best Picture winner. It really is a perfect storm.
Let's run through some of the other awards:
BEST ACTOR
Willem Dafoe – At Eternity's Gate
Rami Malek – Bohemian Rhapsody
Bradley Cooper – A Star Is Born
Christian Bale – Vice
Viggo Mortensen – Green Book
Christian Bale wins. Hands down. Rami Malek, Willem Dafoe, and Viggo Mortensen all did amazing jobs, but that wasn't Christian Bale in Vice. That WAS Dick Cheney. If anyone else wins this award it's a robbery. If Bradley Cooper wins they should burn the Kodak theater to the ground.
BEST SUPPORTING ACTOR
Adam Driver – BlacKkKlansman
Mahershala Ali – Green Book
Richard E. Grant – Can You Ever Forgive Me?
Sam Elliott – A Star Is Born
Sam Rockwell – Vice
A harder category. I suppose the two biggest standouts would be Adam Driver or Richard E. Grant, despite Mahershala Ali winning the Golden Globe in this category (who takes the Golden Globes seriously anyway?). I have no idea why Sam Rockwell is nominated here. An amazing actor, but his performance as George W. Bush did not merit a nod.  This is my least confident pick, but I'm going to say Adam Driver for BlacKkKlansman.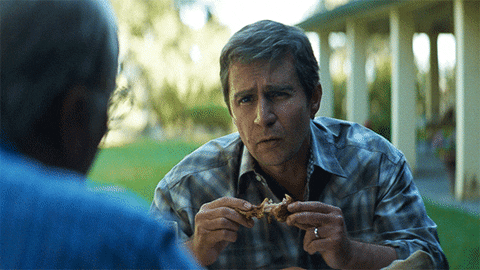 BEST ACTRESS
Glenn Close – The Wife
Yalitza Aparicio – Roma
Lady Gaga – A Star Is Born
Olivia Colman – The Favourite
Melissa McCarthy – Can You Ever Forgive Me?
I would absolutely adore it if Yalitza Aparicio won in this category. She definitely deserves it, but I have a feeling the Academy refrain due to her lack of notoriety (Roma is her first and only film to date). Lady Gaga and Melissa McCarthy, meanwhile, should just be happy to be nominated. Olivia Colman's performance, despite being incredible, should honestly be in the supporting category. That'll hurt her in the end. That leaves the Oscar for Glenn Close for The Wife, simply due to the process of elimination.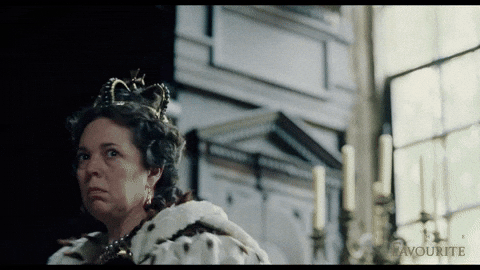 BEST SUPPORTING ACTRESS
Amy Adams – Vice
Marina de Tavira – Roma
Regina King – If Beale Street Could Talk
Emma Stone – The Favourite
Rachel Weisz – The Favourite
Typically when two actors are nominated in the same category for the same film they end up cannibalizing one another's votes. That will probably happen with Stone and Weisz. This leaves the door wide open for Regina King, to take the Oscar who is the favorite in this category.
BEST DIRECTOR
BlacKkKlansman – Spike Lee
Cold War – Paweł Pawlikowski
The Favourite – Yorgos Lanthimos
Roma – Alfonso Cuarón
Vice – Adam McKay
Despite my prediction that Roma will win the Oscar Best Picture, I do not think that Alfonso Cuarón will win Best Director. Should he win? Probably. However, I don't think the Academy will reward him again after giving him the same award for Gravity a few years ago. That's my gut feeling. Spike Lee winning the award would be a great considering he should have won it thirty years ago for Do The Right Thing, but giving it to him now would be more of a legacy award than an award for directing BlacKkKlansman.
I believe that the Academy will give the Oscar to Yorgos Lanthimos. With "Roma" taking the top prize, this will be a consolation prize for "The Favourite." The Academy Awards does that a lot, unfortunately.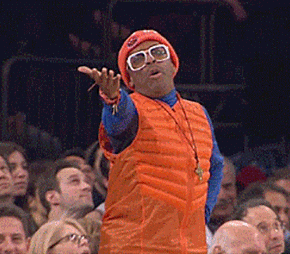 That's it for now. I hope you enjoyed reading. Feel free to tell me I don't know what the fuck I'm talking about in the comments. I'm new to reviewing movies on this site. I haven't covered too many, but I did review "The Favourite." Feel free to check it out: http://www.mousebearcomedy.com/the-favourite-2018/